MAY 2021 | MASS SCHEDULE
---
Mass celebration has re-opened as of August 23rd. The mass schedule will consist of one Sunday mass at 9:30 a.m. until further notice. Please read the following guidelines, then follow the link at the bottom of the page to sign up for mass.
REGISTRATION DETAILS
Attendance is limited to a total of 90 REGISTERED attendants.Only register for future masses if you are sure you will attend.Include children in the number of people you will register. No walk ups will be admitted. 
BEFORE YOU ARRIVE:
If you are ill or have a fever please do not come to church.If you are over 65 with medical conditions, we recommend that you continue to stay home and view televised Sunday Mass. Bring your face mask and wear it throughout the whole service.Remember to bring your printed registration.Restroom facilities will be closed.
WHEN YOU ARRIVE:
Arrive 30 minutes early, and enter only through marked doorways.Wait patiently to be checked in by greeter and sanitize your hands as directed. Keep your face mask on at all times except when instructed by the Pastor to receive Communion.Practice 6 ft. social distancing at all times (look for marks on the floor).Ushers will direct you to pews with markings showing where to sit. Please leave your offering in the basket provided at the entrance/exit areas, there will be no collection baskets passed during mass.
DURING SERVICE:
Do not change seats during a service.No physical sign of peace will be exchanged during Mass.Follow instructions from the Pastor in regards to holy communion.After holy communion, please follow the usher's instructions to be seated.After the final blessing, ushers will start directing everyone to exit by section.
PLEASE TAKE A MOMENT TO READ THE ARCHDIOCESE OF CHICAGO OPENING GUIDE BY CLICKING ON THE FOLLOWING LINK: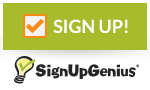 ---
If you have any questions or other requests, please e-mail us at:
parish.office@sldmparish.org